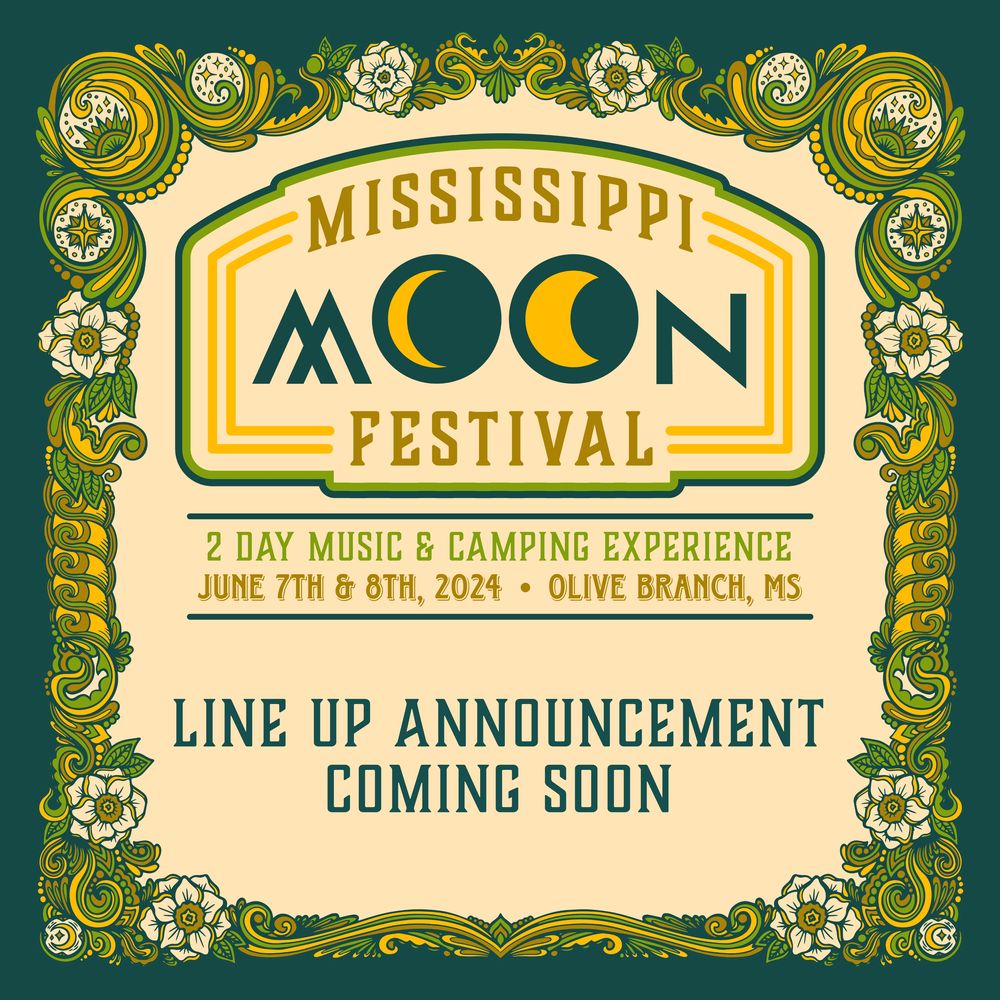 Music Meadow Arts at Aisling Farm
25 mins outside memphis in olive Branch, mississippi
Mississippi Moon Festival is a 2-day music and camping experience held on the 100-acre Aisling Farm on June 7th-8th 2024. Our family farm and musical roots run deep in the fertile land of the North Mississippi Hill Country. The festival includes performers of Progressive & Traditional Bluegrass, Hill Country Blues, Americana, Folk N' Roll and other unique genre bending styles! Festival patrons will enjoy a music, camping, food, & agri-arts workshops in a peaceful, rural setting. Aisling Farm is nestled in the countryside but conveniently located 25 minutes outside of Memphis, TN.
FAQ -
Can i purchase a day pass? Each festival pass is good for 2 days, no matter what. Patrons may come & go as they please.
Can i bring my dog? You can purchase a Pooch Pass but only for *non-aggressive* breeds, You must keep all dogs on leash at all times, you must pick up after your dog.
Is there a water feature? Yes, you can set up your chair in our "Chill-In-The-Mist" zone to cool off.
Can i bring alcohol? No outside alcohol allowed. There will be beverages for sale.
Can i bring glass bottles? No
Can i bring fireworks? NO!
Can i bring a motorized vehicle (golf cart, four wheeler, scooter etc.) ? No motorized vehicles!
Can i bring my kids? Yes family friendly event.
Is there an admission charge for children? Kids 12 & under enter FREE!